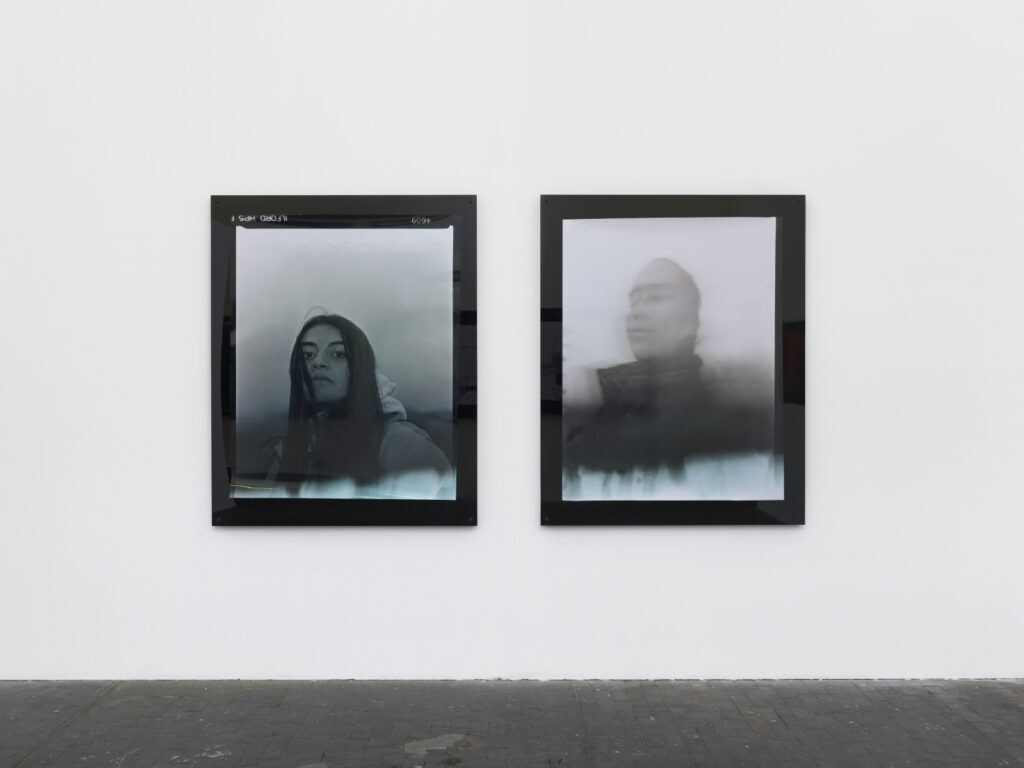 2022 | Centre de la photographie Genève
The Centre de la photographie Genève presents Behold The Ocean, a visual storytelling project documenting climate research in Patagonia by Akosua Viktoria Adu-Sanyah, a German-Ghanaian artist and photographer based in Switzerland.
From December 2020 to January 2021, amid the global pandemic, the artist embarked on a maritime expedition through the Strait of Magellan to the glacier of Santa Inés, at the most Southern tip of the Americas. Accompanying a small Chilean team studying shifts in the marine ecosystem triggered by climate change, she gradually discovered the raw beauty and fragility of this environment, in a region particularly exposed to its effects. This experience triggered reflections on the centralisation and institutionalisation of scientific research and some of the resulting issues: limitations to access to the data gathered by international teams which are often not made public for several years, stark inequalities in the conditions of local and international researchers, or limited attention to the needs of local communities, among many others. As a result, she considered how art could support scientific research and conceptualised alternative models – decentralised and deinstitutionalised – for the financing of scientific research. From the material gathered during the first expedition – photographs, videos, data – she produced a series of NFTs that were made available for sale, aiming to finance a new expedition with the same team. Her art on the blockchain successfully financed part of a new expedition that took place in June 2022, in the commune of Cape Horn in the Antártica Chilena Province, from Punta Arenas through the Beagle channel to Yendegaia and Wulaia Bay.
She documented some core elements of the team's research: the acidification of the ocean (as the glaciers melt and add freshwater to the sea), which in turns induces the proliferation of harmful red tide algal species. Another focus is the study of kelp, a brown alga which might help stabilise such ecosystems in the future. This second voyage was fraught with the difficulties that many such small independent teams face: dangerous weather, fragile equipment, limited finances and resources, diverging priorities, or interpersonal tensions. Akosua Viktoria Adu-Sanyah documented this intense collective experience, alternating between the roughness of the daily life on board, the complexities of climate research, and the magnificence of the ecosystem, equally threatening and vulnerable.
Expressing the visual beauty and ruggedness of the Patagonian landscapes and of the realities of scientific research, Behold The Ocean highlights the unpredictable pacing of sea travel, the unfamiliar sound environment, alongside issues such as intimacy, vulnerability and sorority within such an expedition. The exhibition retraces these multiple layers and the different stages of the project in a site-specific installation, based on chromogenic prints made by the artist and designed for the spaces of the Centre de la photographie Genève, reflecting equally on the personal experience of the artist and the realities of those who dedicate their lives to the study of their environment.
Le Centre de la photographie Genève présente Behold The Ocean, un projet de narration visuelle documentant la recherche climatique en Patagonie, réalisé par Akosua Viktoria Adu-Sanyah, artiste et photographe germano-ghanéenne basée en Suisse.
De décembre 2020 à janvier 2021, en pleine pandémie, l'artiste a embarqué pour une expédition maritime à travers le détroit de Magellan jusqu'au glacier de Santa Inés, à l'extrémité la plus méridionale des Amériques. Accompagnant une petite équipe chilienne qui étudie les transformations des écosystèmes marins provoqués par le changement climatique, elle découvre progressivement la beauté brute et la fragilité de cet environnement, dans une région particulièrement exposée à ses effets. Cette expérience a déclenché des interrogations sur la centralisation et l'institutionnalisation de la recherche scientifique et sur certains problèmes qui en résultent : accessibilité limitée des données recueillies par les équipes internationales, qui ne sont souvent pas rendues publiques avant plusieurs années, inégalités criantes dans les conditions des chercheurs locaux et internationaux, ou encore l'attention portée aux besoins des communautés locales. Elle a donc réfléchi à la manière dont l'art pourrait soutenir la recherche scientifique et a conceptualisé des modèles alternatifs – décentralisés et désinstitutionnalisés – pour le financement de la recherche scientifique. À partir du matériel recueilli lors de la première expédition – photographies, vidéos, données – elle a produit une série de NFT qui ont été mis en vente, visant à financer une nouvelle expédition avec la même équipe. Son art sur la blockchain a financé avec succès une partie d'une nouvelle expédition qui s'est déroulée en juin 2022, dans la commune du Cap Horn, dans la province Antártica Chilena, de Punta Arenas à Yendegaia et Wulaia Bay en passant par le canal de Beagle.
Elle a documenté certains éléments centraux des recherches de l'équipe : l'acidification de l'océan (à mesure que les glaciers fondent et ajoutent de l'eau douce à la mer), qui induit à son tour une marée rouge de différentes espèces d'algues nuisibles. Un autre axe est l'étude du varech, une algue brune qui pourrait contribuer à stabiliser ces écosystèmes à l'avenir. Ce deuxième voyage a été marqué par les difficultés auxquelles sont confrontées de nombreuses petites équipes indépendantes : météo dangereuse, équipement fragile, finances et ressources limitées, priorités divergentes ou tensions interpersonnelles. Akosua Viktoria Adu-Sanyah a documenté cette expérience collective intense, alternant entre la brutalité de la vie quotidienne à bord, la complexité de la recherche climatique et la magnificence de l'écosystème, aussi menaçant que vulnérable.
Exprimant la beauté visuelle et la rudesse des paysages de Patagonie ainsi que les réalités de la recherche scientifique, Behold The Ocean met en lumière le rythme imprévisible des voyages en mer, l'environnement sonore peu familier, ainsi que des questions telles que l'intimité, la vulnérabilité et la sororité au sein de l'expédition. L'exposition retrace ces couches multiples et les différentes étapes du projet dans une installation in situ, basée sur des tirages chromogènes réalisés par l'artiste et conçus pour les espaces du Centre de la photographie Genève, reflétant à parts égales l'expérience personnelle de l'artiste et les réalités de ceux qui consacrent leur vie à l'étude de leur environnement.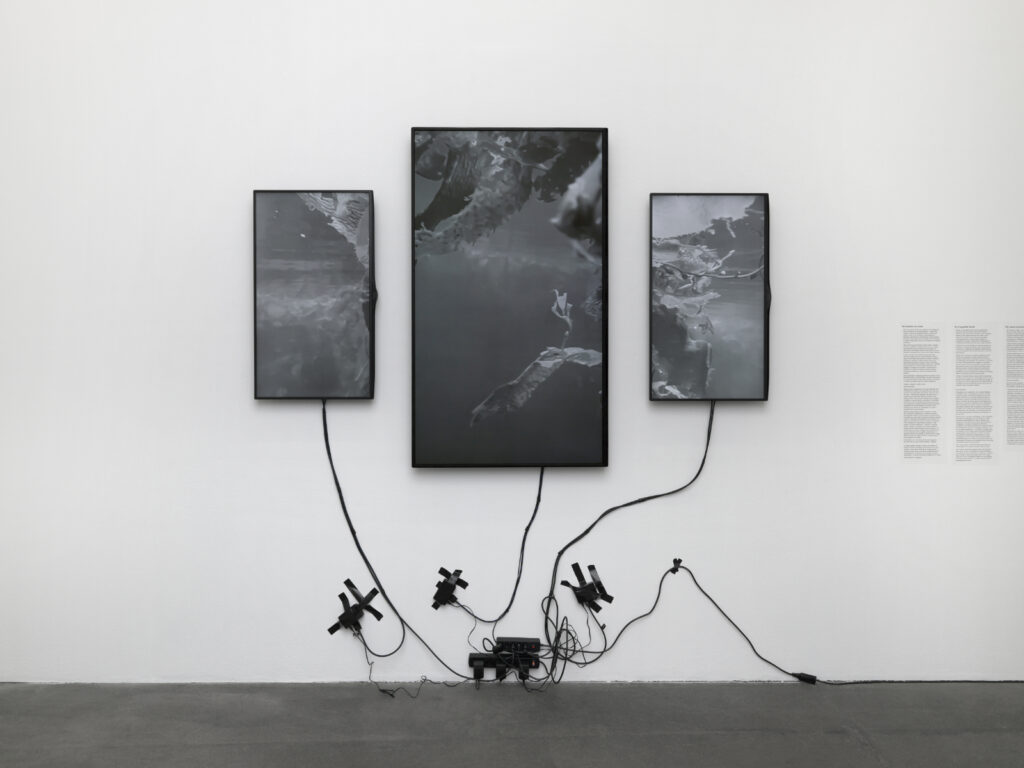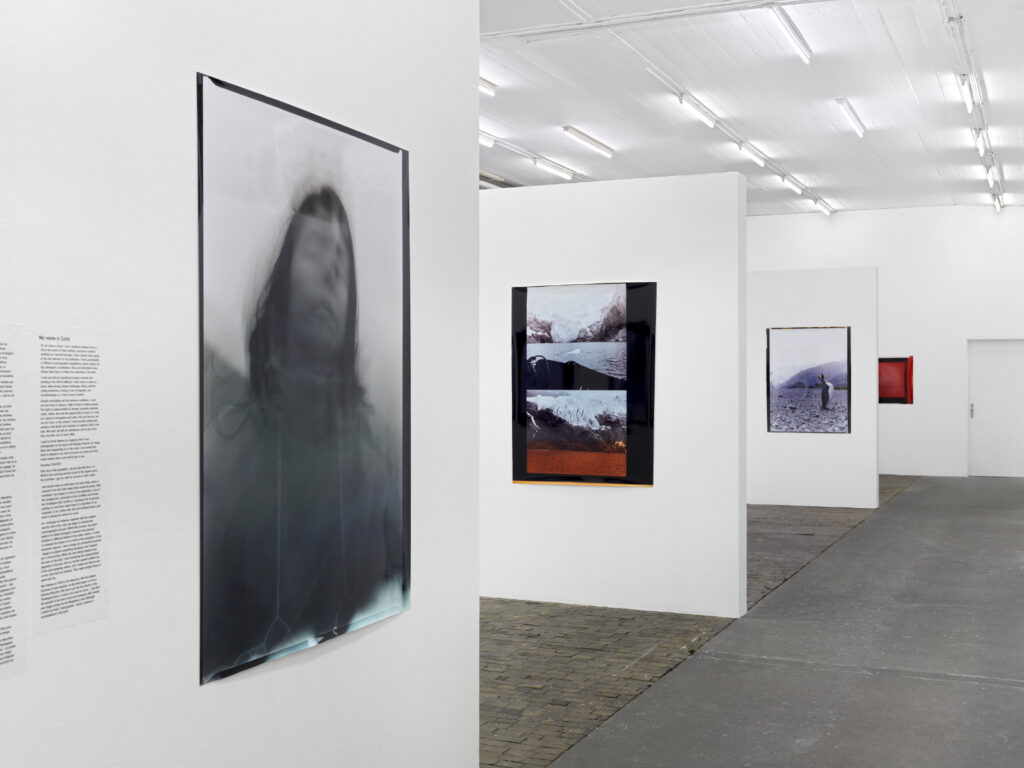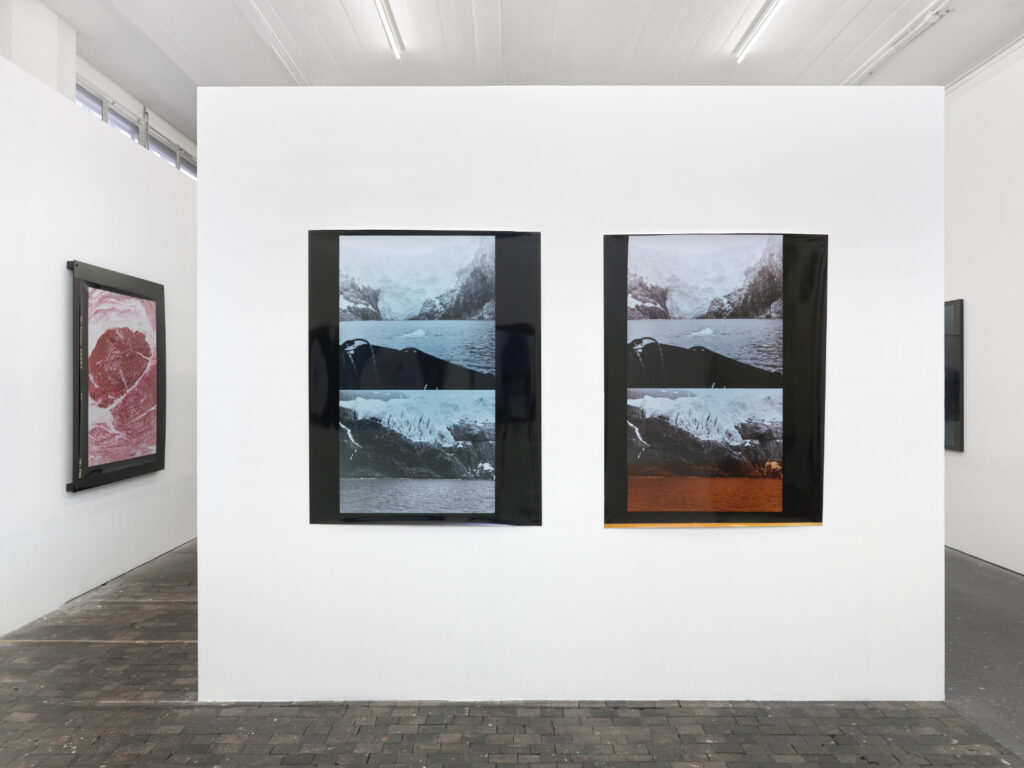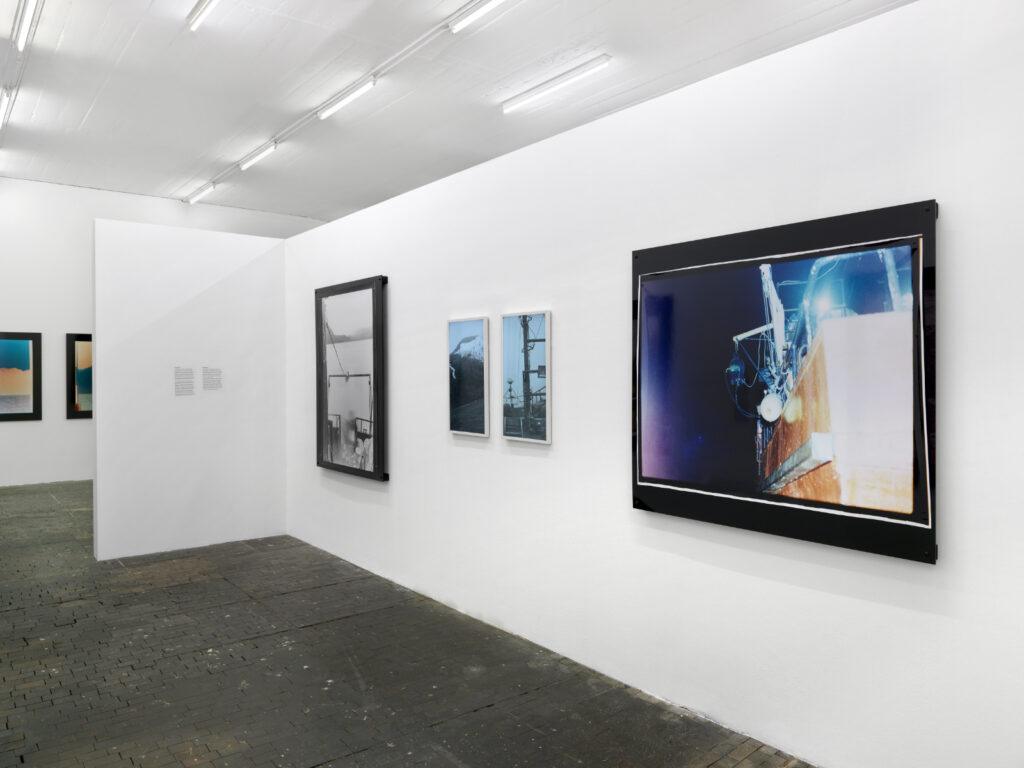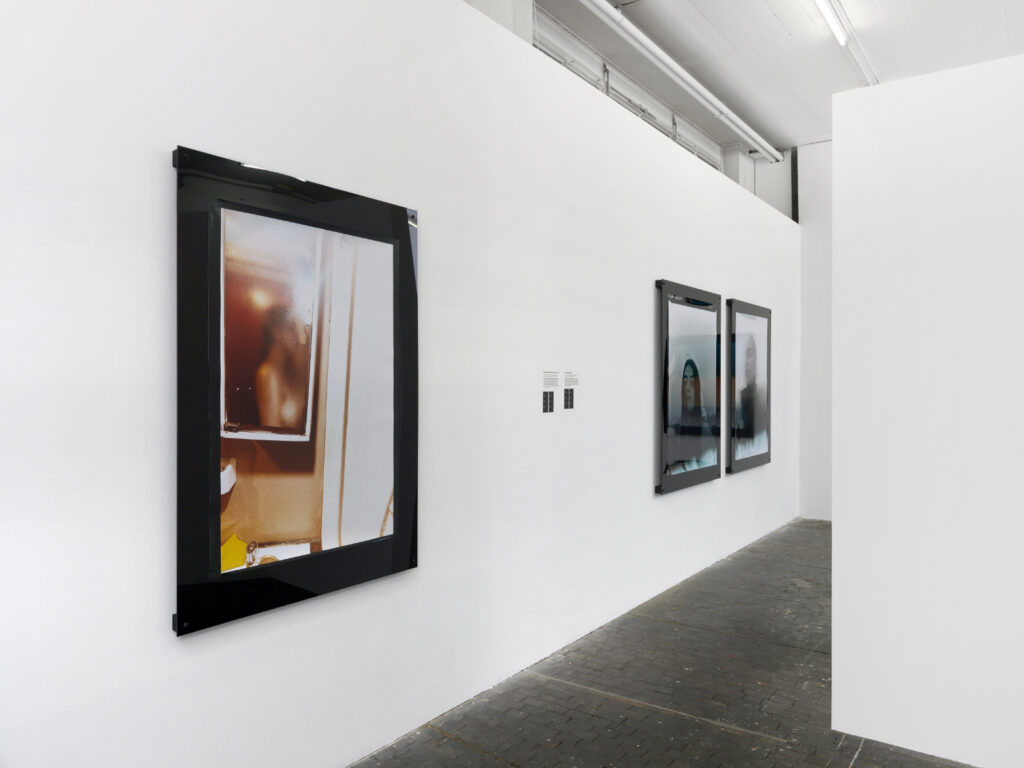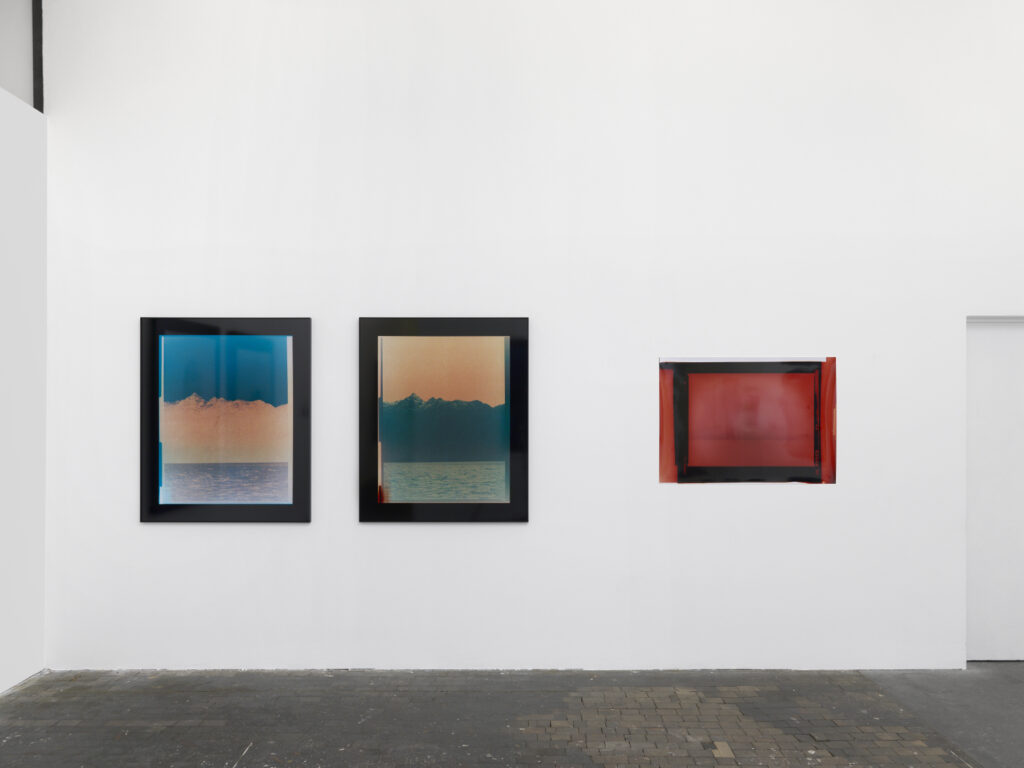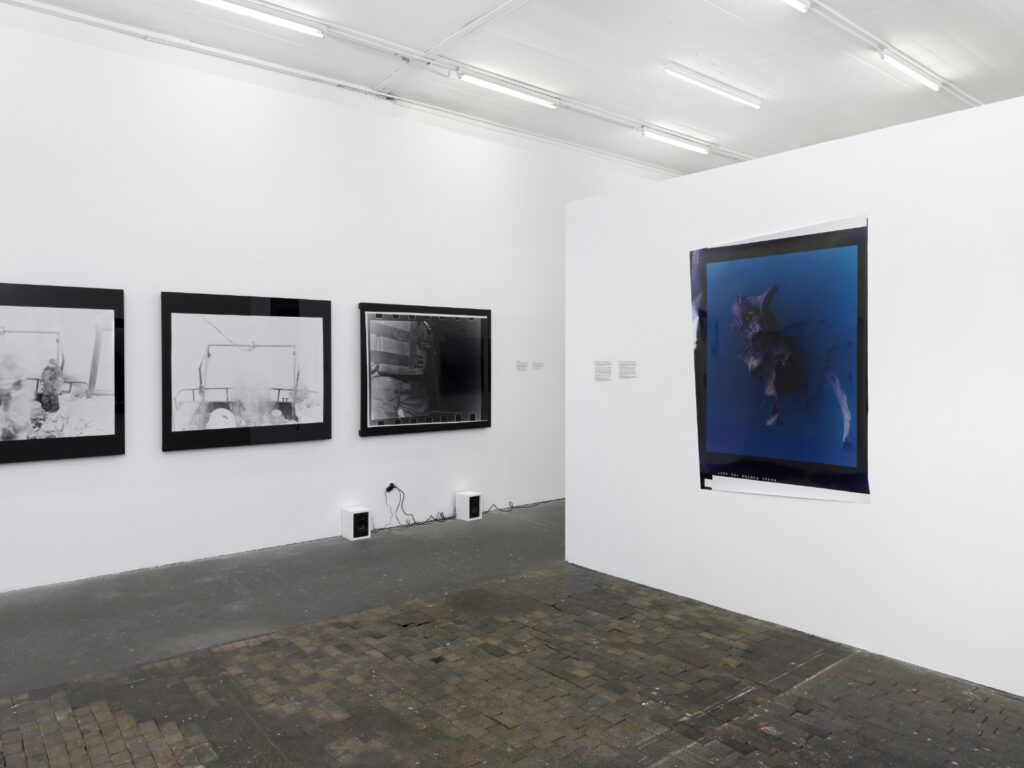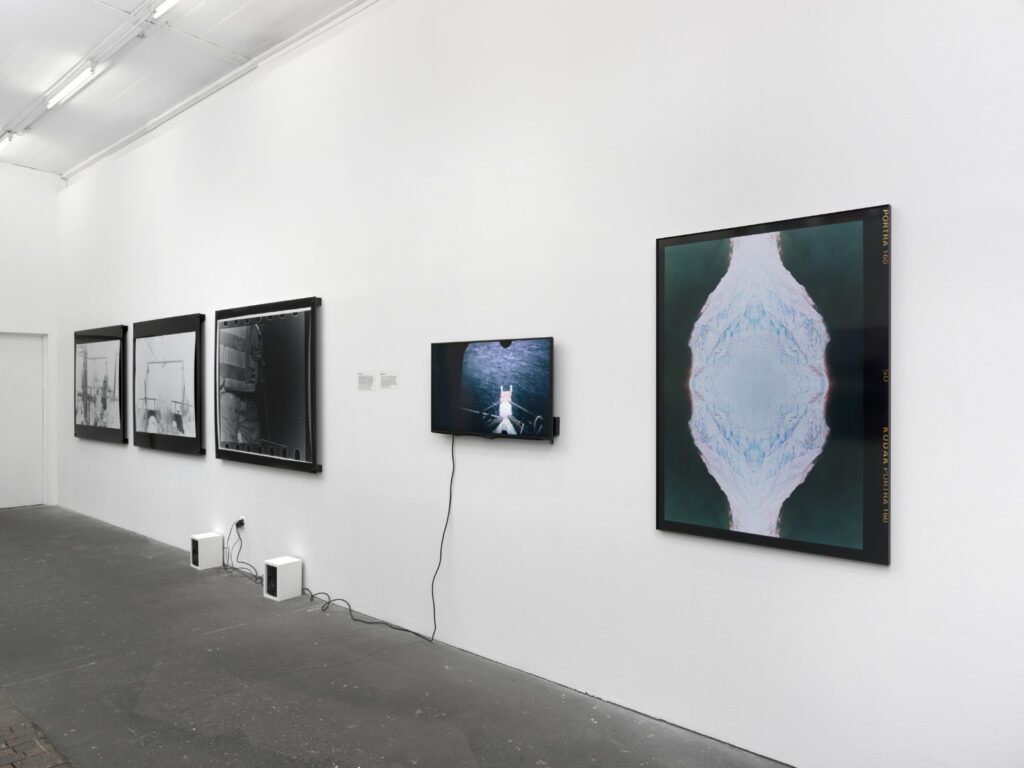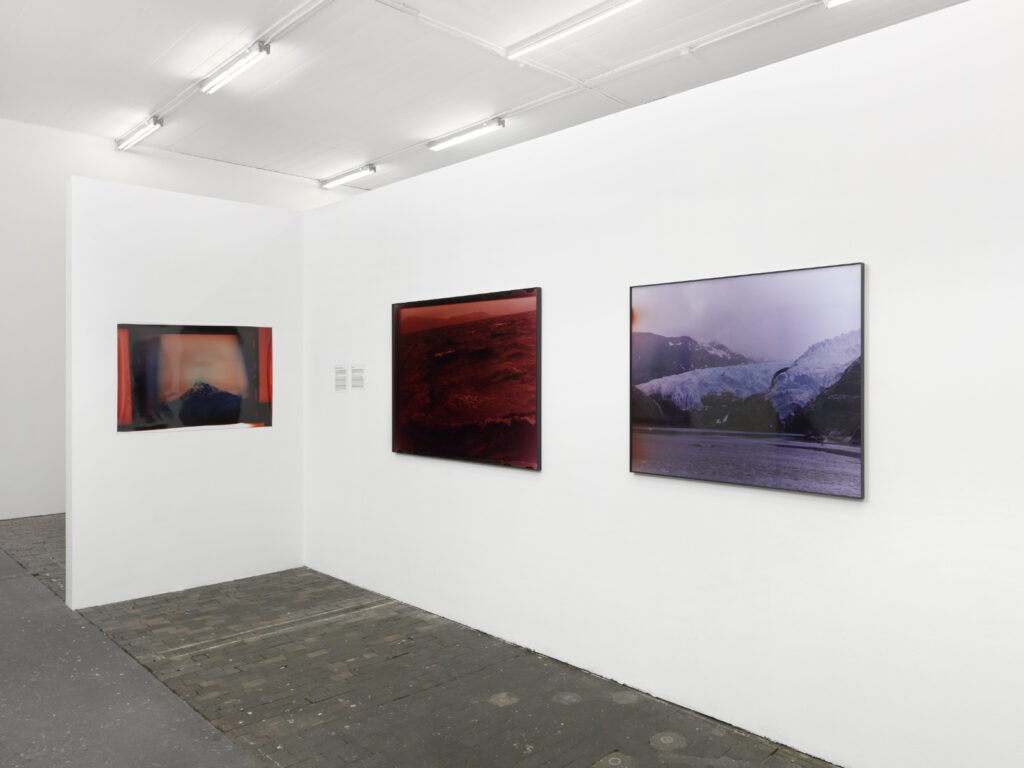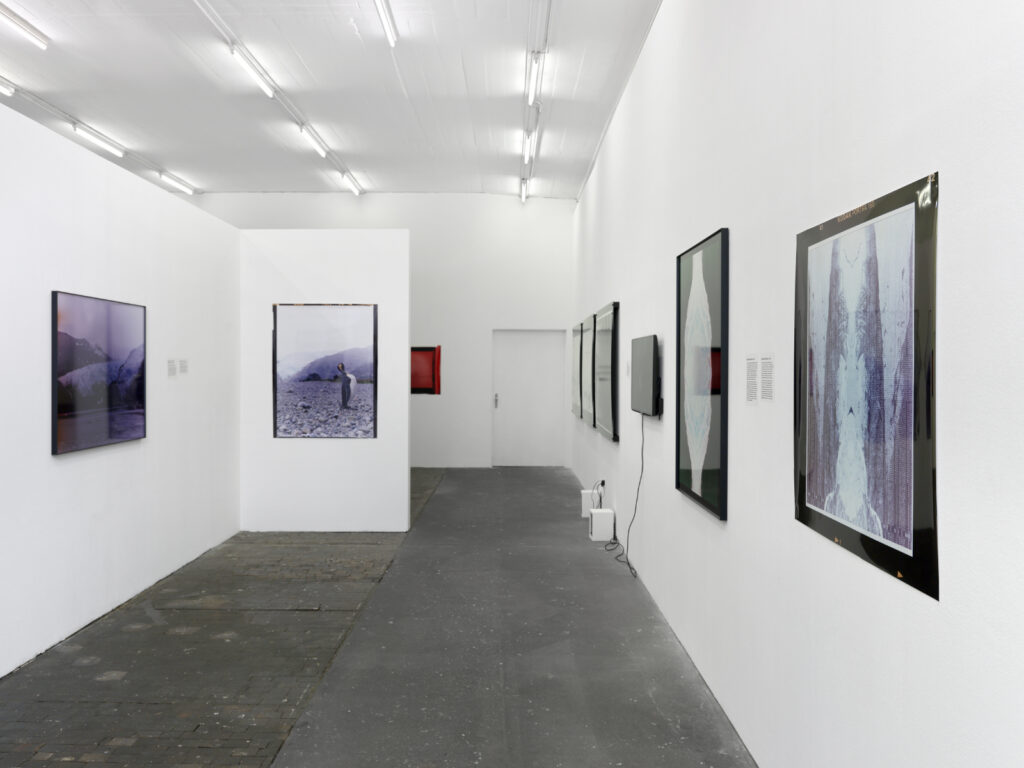 Exhibition views by Annik Wetter