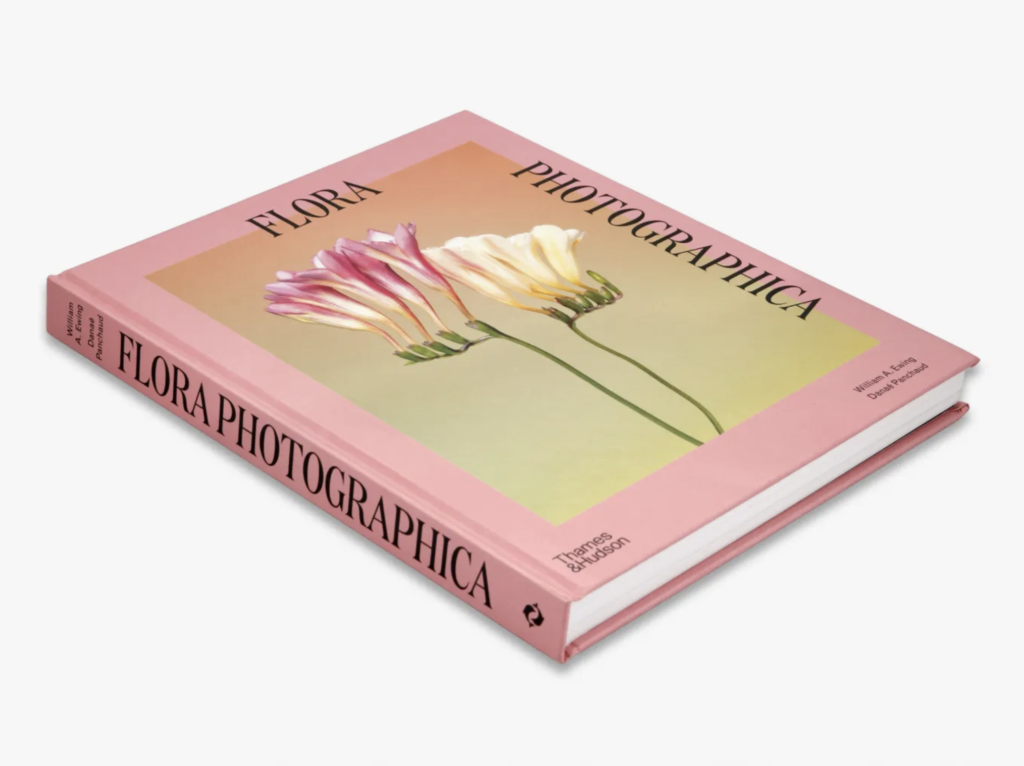 I regularly write essays for monographs, thematic publications and exhibition catalogue. Recent publications include Flora Photographica, authored with William Ewing, published by Thames & Hudson in 2022, the article for the Swiss Art Dictionary SIKART on Marion Tampon-Lajarriette, and essays for the monographs of Anne Morgenstern (2022), Peter Hauser (2020), David Gagnebin-de Bons (2020).
Upcoming publications with my contributions include monographs by Brigitte Lustenberger (2023) and Marianne Marić (2024).
Selected books, essays, articles, lectures and panels
You can read excerpts from the texts under each link.
Flora Photographica
Book on the flower in contemporary photography featuring over 120 artists. Co-authored with William Ewing.
2022 | Thames & Hudson
Indocile and Tender
Essay for Anne Morgenstern's monograph Macht Liebe
2022 | Hartmann Books, Stuttgart
Opening up New Spaces: Photographic Investigations of Suspended Architecture
Essay for the book and exhibition Architecture Icons Revisited
2022 | Pavillon le Corbusier / Museum für Gestaltung, Zürich
Marion Tampon-Lajarriette
Article for the Swiss Art Dictionary SIKART
2022 | Swiss Institute for Art Research (SIK-ISEA), Zürich
Imagining and Imaging the Future
Interview with Taiyo Onorato & Nico Krebs
2022 | Various Artists, digital magazine
Ce qui endure
Essay for Zoé van der Haegen's monograph Arbres-Troncs
2021 | Éditions Jacques dans le vert, Marseille
Curator Conversations
Interview for the book Curator Conversations, edited by Tim Clark.
2021 | 1000 Words Magazine, London
Indecisive Promises at Dawn
Essay for Zosia Prominska's monograph Future Perfect
2021 | Kehrer Verlag, Zurich
An Aesthetics of Disquiet Times
Essay for Peter Hauser's monograph Angst
2020 | Sturm & Drang Publishers
Les énigmatiques objets du récit
Essay for David Gagnebin-de Bons's monograph L'index du fantographe
2020 | Château de Gruyères
A museologist's take on the defacing and unceremonious removal of problematic statues
Why these gestures matter and why we don't have to fear an erasure of history from them.
2020 | Self-published on Medium
L'arpentage photographique d'Olga Cafiero
Essay for Olga Cafiero's monograph on the flora of Neuchâtel, Flora Neocomensis
2020 | Scheidegger & Spiess
The Vulnerability of the Landscape
Essay for Małgorzata Stankiewicz's book Lassen
2019 | Meta/Books, Amsterdam
Aperture PhotoBook Review 016
Review of Dos Imperial by Bruno Aeberli & Pauline Piguet
2019 | Aperture, New York
L'iconographie publicitaire horlogère, entre corps héroïques, anthropomorphisme et narration
Essay for L'heure pour tous, une montre pour chacun. Un siècle de publicité horlogère
2019 | MIH Musée international d'horlogerie, La Chaux-de-Fonds
The Nonante-Neuf Talks
Four panel discussions commissionned by Pro Helvetia for the opening week of the festival, on the topics of expanded spaces for photography (Delphine Bedel, Cristina de Middel, Anne Golaz, Salvatore Vitale), picturing communities (Martin Gasser, Laura Henno, Lucas Olivet, Maude Oswald), writing on photography (Federica Chiocchetti, Tim Clark, Matthieu Gafsou, Nadine Wietlisbach), and mobilising archives (Christoph Draeger, Tatiana Pavliucenco, Miklós Klaus Rózsa, Furkan Temir, Michel Wlassikoff).
Rencontres d'Arles, 2018
Les suffragettes, stratèges de l'image
Article for the Swiss newspaper Le Courrier
2018 | Le Courrier