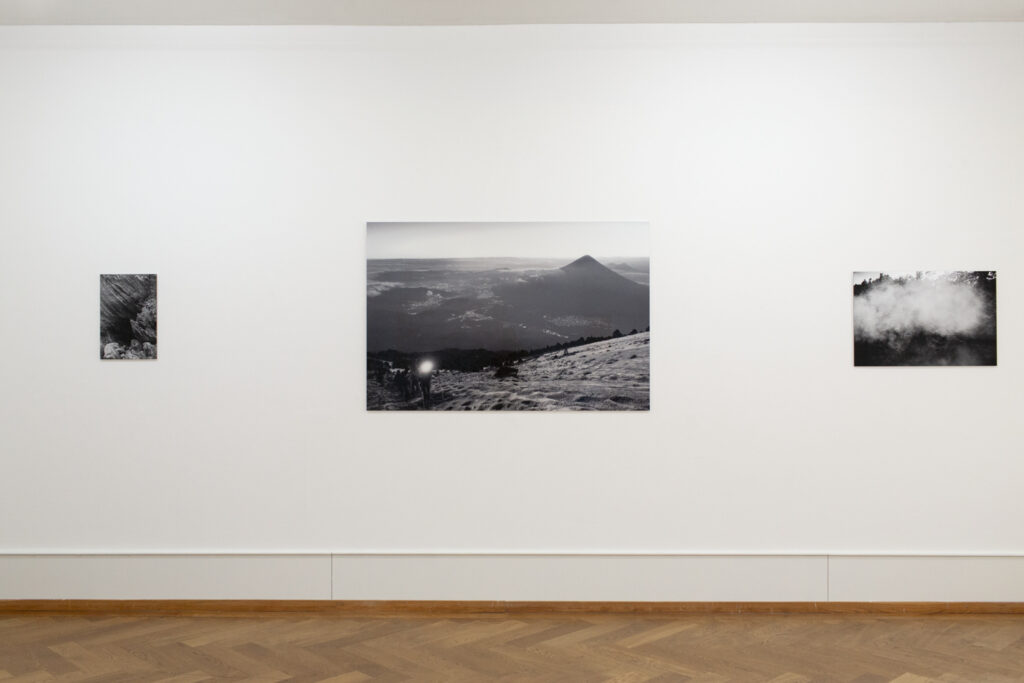 2021 | Photoforum Pasquart, Biel
First monographic exhibition of Belgian artist Bénédicte Blondeau.
Her work Ce qu'il reste [What remains] addresses the tension between the cool mastery of man-made environment and the strange majesty of organic forms slowly shaped by the natural elements and evolution. Her extraordinarily beautiful photographs have been taken across Europe in museums, courthouses and other official buildings. Almost entirely devoid of human presence, these interiors are silent and venerable transitional spaces: corridors, waiting rooms, exhibition halls, corridors. It is as if humanity has fulfilled its purpose by disappearing once the buildings are completed. In dialogue with this environment, caves, mountains and the seas appear completely indifferent to humanity's attempt to gain full control of the planet. But the plants, animals and mineral formations also appear frozen in time by the camera, equally dignified and preserved for eternity.
The artist says: "Photography can be considered the medium of the ephemeral. It shows us a moment that undeniably belongs to the past, revealing our passages in an ever-changing reality, like a scar that evokes our memories. It is a metaphor for the fragility of human existence."
Première exposition monographique de l'artiste belge Bénédicte Blondeau.
Son travail Ce qu'il reste traite de la tension entre la maîtrise glaçante des environnements artificiels et l'étrange majesté des formes organiques lentement façonnées par les éléments naturels et l'évolution. Ses photographies d'une beauté extraordinaire ont été prises à travers toute l'Europe dans des musées, des palais de justice et autres bâtiments officiels. Presque entièrement dépourvus de présence humaine, ces intérieurs sont des espaces de transition silencieux et vénérables: couloirs, salles d'attente, halls d'exposition, vestibules. C'est comme si l'humanité avait rempli son rôle en disparaissant une fois les bâtiments achevés. En dialogue avec ces environnements, les grottes, montagnes et mers apparaissent absolument indifférentes à la tentative de l'humanité de prendre le contrôle total de la planète. Mais les plantes, animaux et formations minérales semblent également figés dans le temps par la caméra, tout aussi solennels et préservés pour l'éternité.
Dans les mots de l'artistes: « La photographie peut être considérée comme le médium de l'éphémère. Elle nous montre un moment qui appartient indéniablement au passé, révélant nos passages dans une réalité toujours changeante, comme une cicatrice qui évoque nos souvenirs. C'est une métaphore de la fragilité de l'existence humaine. »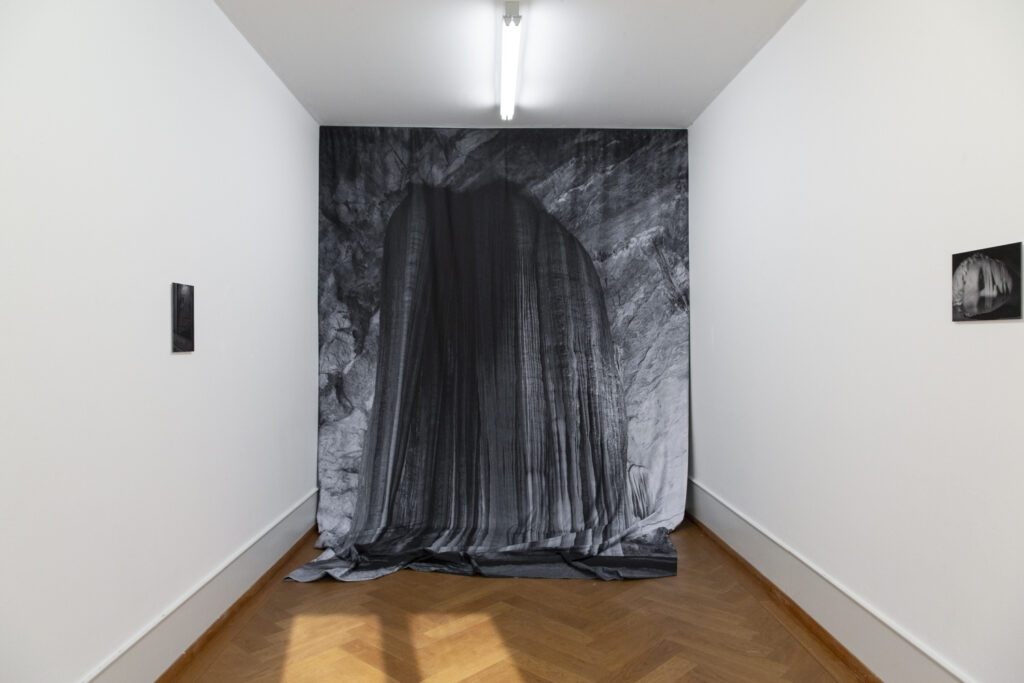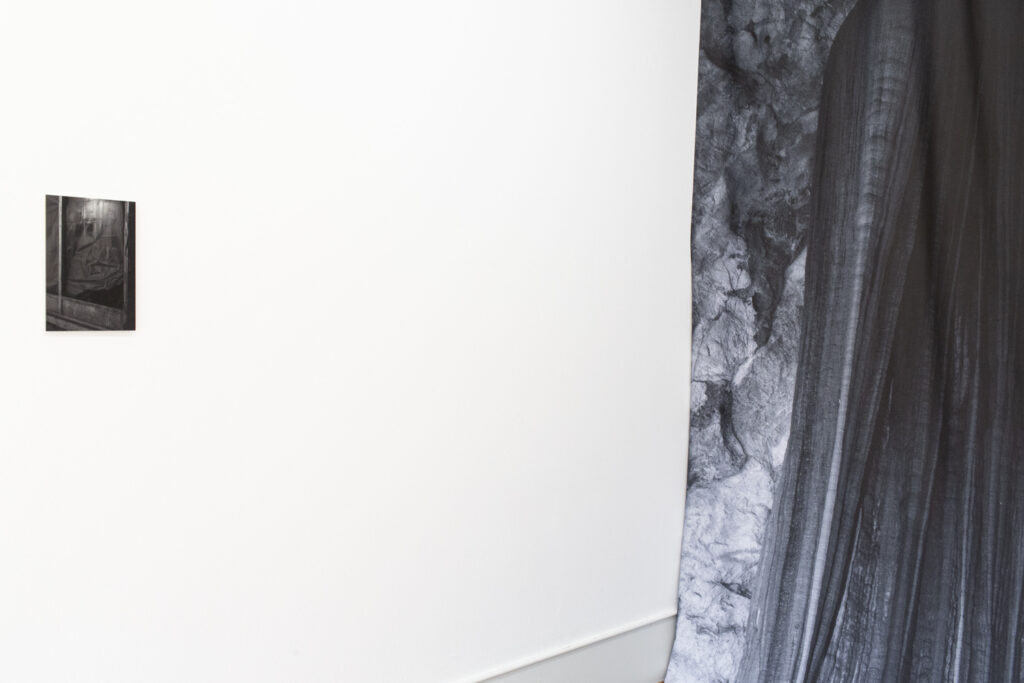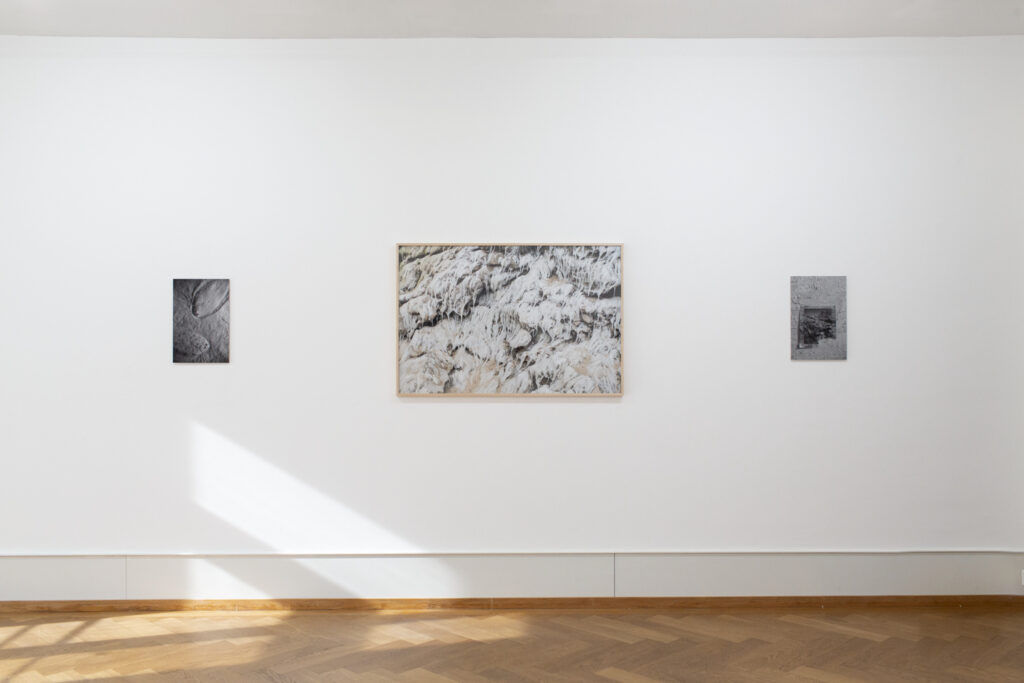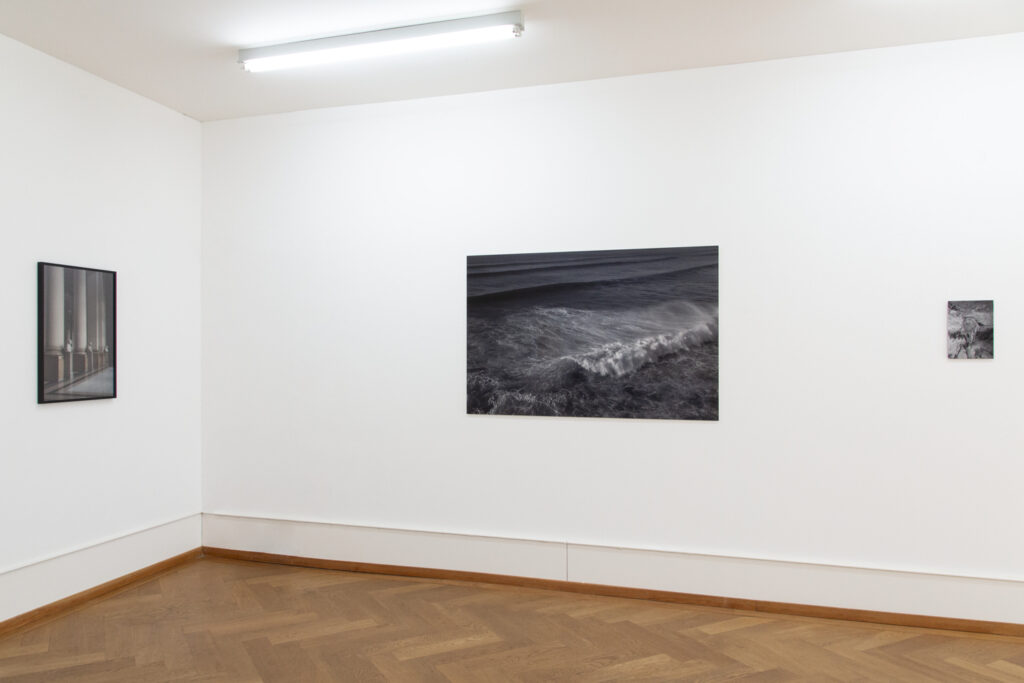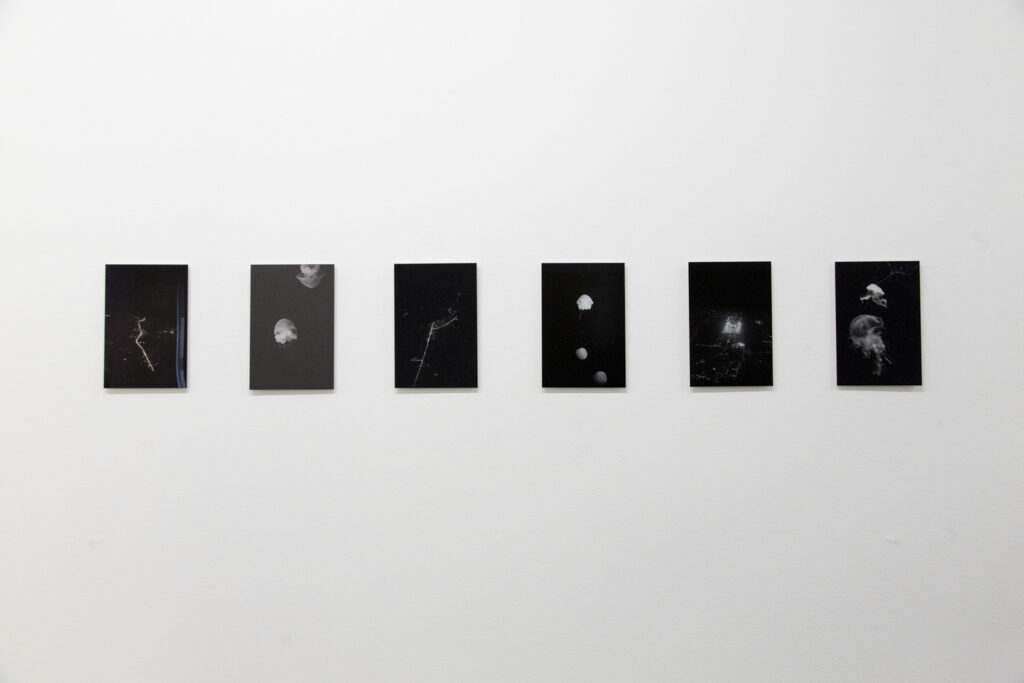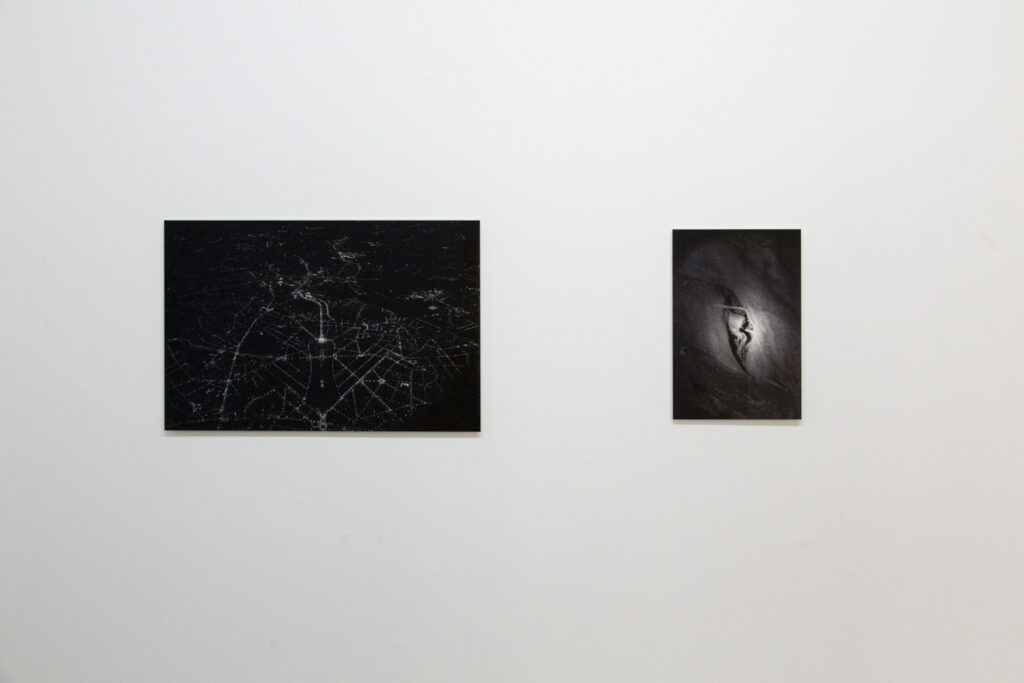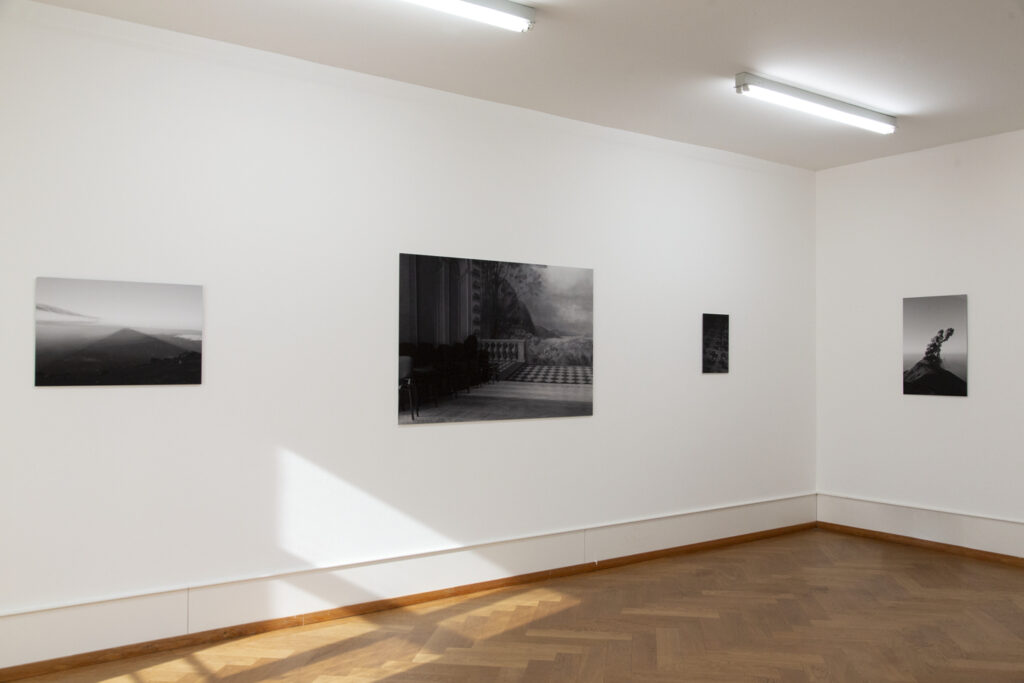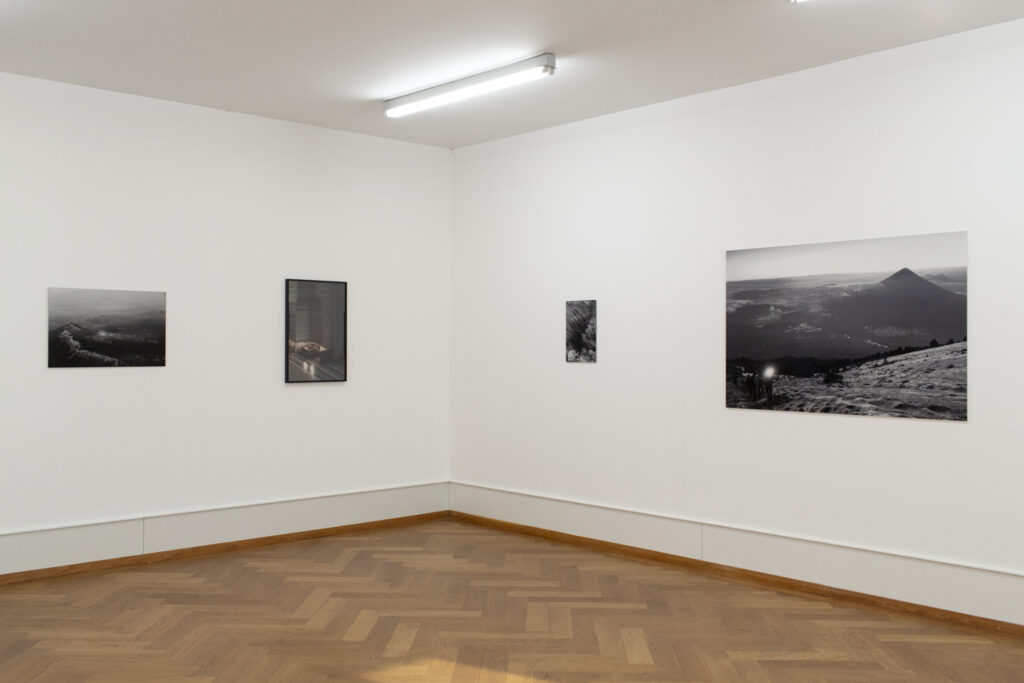 Exhibition views by Aline Bovard Rudaz