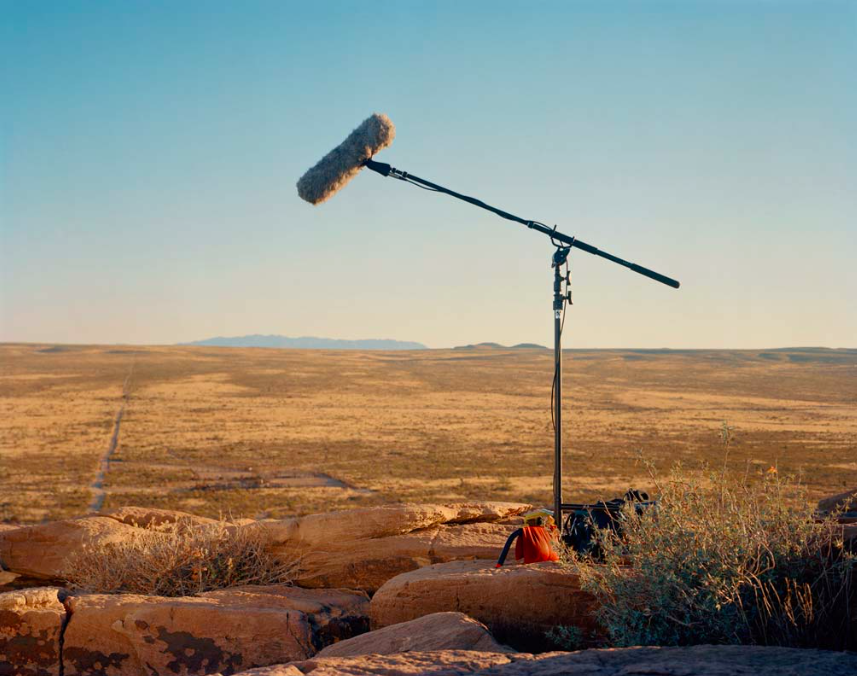 27.08.2011
Musée de l'Élysée, Lausanne
Having entered in the visual arts often in indirect or accidental ways, photography and cinema have now become in uential actors of the field, and in doing so have, sometimes significantly, transformed their own practices through contact with the visual arts and their institutions. Under the Influence proposes to address the "trafifc of influence" at work in the relationship between photography, cinema and contemporary art, be it from the perspective of the practices themselves, or of their inscription in an institutional context.
While photography's and cinema's relationships with contemporary art often remain distinct, there is
a commonality, or proximity, of topics and issues. Among them would be the questions raised by the irruption of the idea of image itself within the practices of artists using (or not) photography, video or lm, but also the dematerialisation of media and of production processes; the "musealization" and theatralization of exhibition displays ("photo-tableau", video installations, black boxes, loops); the break-up of dissemination channels that were previously almost hermetic and the connate explosion of the possibility of formats (for instance cinema in the theatre vs. in the contemporary art institution's white cube, photojournalism published in mass media vs. exhibited in the museum); but also art as a refuge and catalyst of practices that were, this far, limited by the traditional means of distribution.
Entrés dans l'art souvent de manière indirecte, accidentelle ou détournée, photographie et cinéma en sont devenus des acteurs majeurs tout en transformant parfois significativement leurs propres pratiques au contact des arts plastiques et de leurs institutions. Under the Influence propose d'aborder ces trafics d'influence qui traversent les rapports entre photographie, cinéma et art contemporain, qu'il s'agisse des pratiques mêmes ou de leur inscription dans un contexte institutionnel.
Bien que photographie et cinéma entretiennent des rapports souvent distincts avec l'art contemporain, certaines problématiques leur sont proches ou communes. Parmi elles: l'irruption de la notion d'image dans les pratiques de nombreux artistes, qu'ils utilisent photographie, vidéo ou cinéma; la dématérialisation des media et des procédés de production; la muséalisation et la théâtralisation des dispositifs d'exposition (photo-tableau, installations vidéo, black box, loops); l'éclatement de canaux de diffusion auparavant très étanches et l'explosion connexe des formats possibles (par exemple, les films projetés au cinéma versus présentés dans le white cube du centre d'art contemporain, le reportage publié dans la presse écrite versus exposée dans les musées); l'art comme refuge et catalyseur de pratiques limitées par les moyens de diffusion traditionnels.
With Alexander Birchler (artist, faculty member at Milton Avery Graduate School of the Arts – Bard College, New York), Emilie Bujes (independent curator and curator at Geneva's Contemporary Art Center), Eva Leitolf (artist, lecturer at University GH, Essen, and School of Photography, Vevey), Barbara Le Maître (faculty member at Research Institute in Cinema and Audiovisual Studies (IRCAV), Université Sorbonne Nouvelle, Paris), Philippe-Alain Michaud (art historian, curator in charge of the film collection, Centre Pompidou, Paris)
Moderator: Laurent Guido (associated professor and president of the Department of Film History and Aesthetics, University of Lausanne)
Organised by NEAR, Swiss Association for Contemporary Photography, on the occasion of the exhibition Fellini. la Grande parade at the Musée de l'Élysée